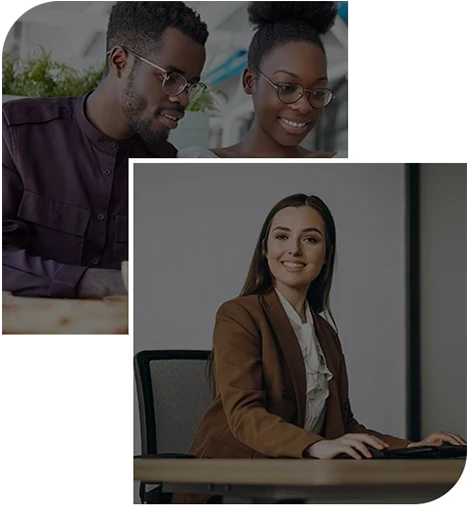 About Camp Consulting Group LLC
One Size Does
Not Fit All!
We specialize in education and organization. We believe it all starts at the leadership level. We believe in moving forward through leaders with our VIP strategy development, and organizational transformation consulting.

Business + Consulting
Ruama Camp
learn more

Ruama Camp Gray what a gem!
I was looking for insurance coverage for my youngest son. She took the time to explain the difference between Whole life and Term life. Before that, I was initially interested in more insurance coverage for myself, and I had her look at my policies. Policy reviews are necessary you can never have to much. As we talked things through, I got some for my adult son. I now have peace of mind that my son is covered...I would highly recommend Ruama she provides service with a caring heart.
- Crystalon

Ruama, first off, was very professional and very clear in her explaining the insurance packages and how it goes. She was very knowledgeable and it was a pleasure speaking with her, and saying that means a lot for me. She has a friendly personality. I would highly recommend her to others, which I have.
- Yvonne

Ruama Camp was an amazing advisor that helped us through the process of getting a life insurance policy for my elderly father. We were worried that we could not get insurance at his age, but Ruama came through and not only gave us a policy to cover final expenses, but she gave us peace of mind as a family knowing he is covered.
- Knifie

Ruama was very knowledgeable about the product. I will definitely be sending as many people as I can to her. Her expertise and knowledge made me feel very confident in purchasing her insurance.
- Joyce
---
Take a Look at Our Unmatched
Consulting Approach
Our Testimonials
Testimonials


Coach Ru, is like the cup of coffee that you have at the top of the morning. She is the moment in time where you close your eyes and think, I can do this!!! Coach Ru, epitomizes accountability and strong work ethic. She works for you so you can work for others. Sitting through her VIP Day brought my dreams out of the stratosphere and into the atmosphere to be tangible and obtainable.
Cornelia Jammer


I met Coach Ru last year and she has been a great encouragement to me in jumpstarting my business. She helps you to believe that you can, and before you know it, you're actually doing it!
Chasity Robinson


I have had the pleasure of witnessing Coach Ru in action and I was blown away. I knew that I needed to sign up for her program to learn how to implement what was in my heart. I walked away with that and more.
Patricia Tabb
Nonprofit Video Testimonials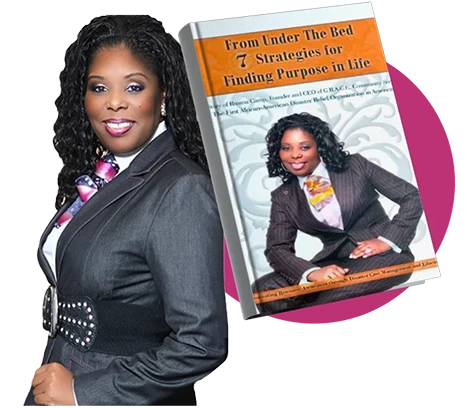 Order a Book
Grab Your Copy
Only $9.99
My book "From Under The Bed" is a narrative of my decision to say "yes" to a path God invited me to walk and expands to a journey of inclusion and empowerment of others. I answered a spiritual call to use my God-given talents to create G.R.A.C.E. Community Services, an organization that has helped thousands of people affected by natural disasters in the Gulf Coast area of the United States.
BUY NOW
A good man leaves an inheritance to his children's children.
Schedule A Call
We Want To Help!
Specialists are standing by. Jump on our calendar and schedule a 30 minute call.